Indulge your senses in our Nourish cafe bar
Nourish: your artisan, arty, indie café
Welcome to your local, independent arts café. Run by artists, we aim to make your experience nourishing for the body, mind and soul. 
Everything that we do is infused with creativity and care, and we don't pay lip service to the word artisan like the chains.
Our coffee is wood roasted by an independent roaster in Witney, our cakes are handmade and unique from Barefoot Bakery in Oxford and our menu is created in house from locally sourced products wherever possible. Check out our list of fantastic suppliers, available to download below!
There's nowhere quite like Nourish in Didcot, so stand out from the crowd and come to us for great staff, a fabulous welcome and a creative atmosphere.
---
What's On Our Menu...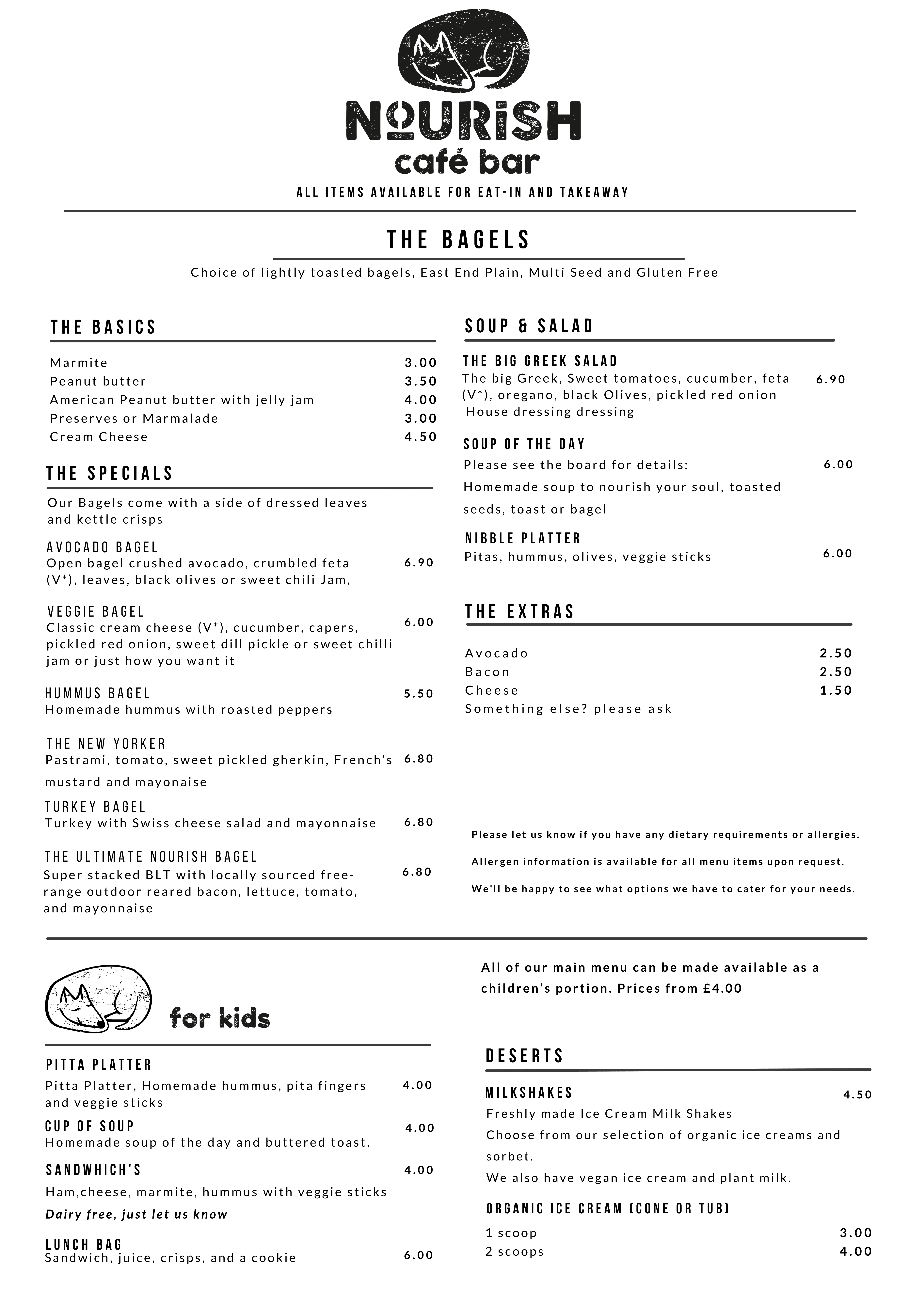 Opening Times
Mon – Thu: 10am - 4:30pm
Fri – Sat: 10am - 6pm
Sun: Closed (Or 30 minutes before the show start time on show days)